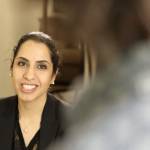 Aida's music education is European in style, making her teaching rich with hard-won technical and practical experience. She enriched her knowledge thorough 10 years of studies with the very best, most highly- trained teachers in their fields at Conservatorio di Musica Santa Cecilia in Rome.
In her many years of teaching experience in Italy and Australia, she has been accompanying students through their successful musical journey.
She approaches both singing and piano lessons in a relaxed manner and her joyful methods encourage every student to reach their full potential through gentle but persistent focus on technical perfection and awareness of musicality.